The Palm Tree Experts!
Your Local Palm Tree Nursery
Year-round tropical greenery

Drought-tolerant

Cold-Hardy

No fall leaves

Deer-resistant

Non-invasive root system
This was like PALM TREE HEAVEN! They stocked mostly cold-hardy palms of different shapes and sizes...
I look out my kitchen window every day and pinch myself. I've got my "Happy Place" now with the luscious, tropical palm trees in my very own backyard.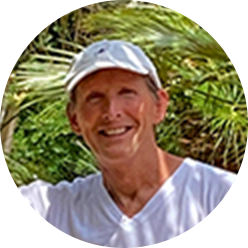 Troy Wells
More Customer Reviews
Instant Tropical Atmosphere!
Set it and forget it, seasonal palms for your patio, deck, or pool.
Place anywhere
Easy maintenance
Priced $149 to $299
Shop Patio Palms
What Will Your Yard Look Like With Palms?
Simply submit a photo of your space and our landscape designers will enhance it to help you visualize what your project will look like upon completion.
Receive your custom design within 24 hours!
Submit Your Photo!
Reviews From Our Customers
Sabal Palm Tree

Atlanta Palms finished installing the Sabal Palm trees at our house today. I absolutely love the palms! I couldn't be more pleased and what a fantastic company Atlanta Palms is to do business with!

L. Elliot (Smyrna, GA)

Excellent trees and service

Atlanta Palms has the best, healthiest Palm trees I've seen. They were easy to do business with and the installation was excellent. I highly recommend them.

K. Sharpe (Atlanta,GA)

Great help

We had a video shoot recently where the setting was supposed to be Florida. It worked out great. I'm thankful that you guys are here in Atlanta!

S. Campbell (Doraville, GA)

Fantastic!!

Company is knowledgeable, professional, and friendly. Easy to work with. Plants look great... and the deer stay away.

R. Mathon (Atlanta, GA)

Great Option!

I had no idea how to determine where to plant our palm trees. The expertise of the designer made the difference!

D. Martin (Hampton, GA)

European Fan Palm

I wanted a European Fan Palm to add to my tropical garden. It was amazing on the health, beauty, sizes and numerous selections of palm trees at Atlanta Palms. Highly recommend this store.

R. Gordon (McDonough, GA)

Beautiful Tree that Adds So Much to Our Yard!

I look forward to continuing to add lovely natural and exotic trees from Atlanta Palms!

T. Moore (Atlanta, GA)

Pindo Palm

I love my Pindo Palm. I was going to ride to FL to buy a Pindo, and just happened to google them. No need for that ride, Yay. They have expert staff with quite the knowledge on Palms. Thank you guys so much.

C. Frazer (Conyers, GA)

Windmill Palm

My palms arrived healthy and absolutely beautiful. They were delivered quickly. I'm very pleased with the palms they delivered. They're stunning next to my pool. Thank you Atlanta Palms

V. Martin (Acworth, GA)

Tropical Paradise Found

Finally, a reputable palm tree nursery here in Atlanta! Waited many years for this place to open! Ricky helped me decide which palms to purchase and educated me on care.

T. Wells (Atlanta, GA)

Windmill Palm

I absolutely love my palms. Atlanta Palms delivered 2 beautiful healthy palms to my home. They are stunning next to my new pool.

M. Mathews (Atlanta, GA)
The first hurdle to overcome when dreaming of gracing your landscape with a touch of the tropics is realizing you can grow palm trees year-round i...
Read more
Palms possess a special allure that brings the feeling of exotic tropical paradise wherever they are placed. However, not all climates and locati...
Read more
Subscribe
Sign up to our mailing list for special offers, new products, expert advice and more.