| | |
| --- | --- |
| Hardy Zone: | 7a-11 |
| Cold Hardy: | Yes, 5°F with drops to 0°F for short duration |
| Mature Height: | 18-25' in USDA Zone 7a-8 |
| Spread: | 7-8' in USDA Zone 7a-8 |
| Shape: | Tree |
| Growth Rate: | Slow, approximately 8" a year |
| Sun Preference: | Full Sun to Partial Shade |
| Maintenance: | Easy |
| Water Needs: | Average |
| Soil Preference: | Well Drained |
| Drought Tolerant: | Yes |
| Deer Resistant: | Yes |
Our #1 Rated Windmill Palm Tree, a cold-hardy palm tree, tolerates temperatures down to 5°F and drops down to 0°F for short periods. It grows slowly, and is super easy to maintain.

Windmill Palm Trees are a fantastic choice if you are looking for a palm that can tolerate colder temperatures. The Windmill Palm, also known as the Trachycarpus Fortunei, is our top pick for a cold-hardy palm. These palms are slow growers and super easy to maintain, making them a great choice for those who don't want to spend a lot of time on upkeep. Windmill Palm Trees will do best in full sun to partial shade and can tolerate a wide range of soils as long as they are well-draining. If you are looking for a palm that can add a touch of the tropics to your landscape without a lot of hassle, the Windmill Palm Tree is a great choice.
Atlanta Palms is proud to offer Windmill Palm Trees for local delivery and installation. If you are interested in adding a Windmill Palm Tree to your landscape, contact us today and we would be happy to help you choose the right palm for your space.
Why Choose a Windmill Palm?

If you've ever dreamed of having a tropical feel to your landscape, pool area, or even inside your home, but your winters are too cold, the Windmill Palm comes to the rescue. One of the most cold-hardy palm trees available, it stands up to cooler temperatures better than most palms.  
Tropical Windmill Palms also look good with their green, 3-foot wide, fan-like fronds forming into a canopy resembling a windmill, reaching heights of up to 25 feet in USDA zone 7a-8. Adding additional interest, the single trunk is covered in hairy fibers, which are used to make mats and brooms.
This tough, attractive palm is sure to be an eye-catching and carefree addition wherever used. It works well as a landscape specimen, accent plant, or framing an area of the garden. 
Is a Windmill Palm Tree Cold-Hardy in My Area?
Compared to many varieties of palms, Windmill Palms are the most cold-hardy tall growing palms out there. It is hardy growing in USDA zones 7a through 11. The palm is cold-hardy in temperatures down to 5°F and will also tolerate short drops to 0°F. This makes the Windmill Palm a great choice for those in zone 7a or above.
You can easily protect your Windmill Palm from freezing temperatures. Water in well the night before the projected cold weather arrives, as this helps insulate the roots. Adding a thick layer of mulch over the planting site also helps keep the roots warm. You can also string holiday lights through the canopy and around the trunk for protection. 
How Big Does a Windmill Palm Get?
In their native habitat of China, Windmill Palms can grow up to 40 feet tall. However, the slow-grower typically grows around 18 to 25 feet tall and about 7-8 feet wide when in USDA zone 7a-8.
How Much Sun and Water Does a Windmill Palm Tree Need?
Another benefit of Windmill Palms is they don't have to be in the blazing sun to thrive. The palm grows well situated in full sun to partial shade. In fact, it performs best in partial shade. However, it tolerates full sun just as well in the northern portions of its range.
If you're growing it indoors as a houseplant, just place the palm where it gets bright indirect sunlight. 
When it comes to water, Windmill Palms are drought-tolerant once established. Water several times weekly for the first month after planting. Thereafter, and depending on local weather conditions, water weekly. 
Is a Windmill Palm Tree Easy to Maintain?
Besides periodic watering and feeding, Windmill palms don't require much maintenance to look fabulous. They're known for their resistance to disease and pest problems. The only pruning they require is to snip off the fronds when they completely die. Leave fronds that are even slightly green on the palm as it's still gathering nutrients from them. 

Although palms are relatively easy to care for yourself, we encourage our professional maintenance service 3 times a year. We offer the Perfect Palm Maintenance Service with only the best products and professionals for your palms.
Does a Windmill Palm Need Fertilizer?
In spring, summer and fall feed the Windmill palm with a well-balanced, slow-release blend specific to palm trees. 

Q: Do you deliver?
A: We deliver within a 60 mile radius of our Alpharetta, GA nursery location. We offer two pricing tiers for delivery. For delivery up to 30 miles from our Alpharetta, GA nursery location the cost is $95. For delivery 31-60 miles of our Alpharetta, GA nursery the cost is $195. For potential delivery beyond 60 miles, please call us at (770) 400-9897.
Q: Do you install?
A: Yes. However, we currently only install in the greater Atlanta area. Installation cost varies by product. Once you place your products in the cart, it will display delivery and installation costs. We only install AtlantaPalms.com palm trees and plants. Installation requires delivery by us.
Q: Do you offer a warranty?
A: Yes 
Perfect Palm Guarantee™: We guarantee you will receive healthy, high quality palm trees and plants. If you're not satisfied with the health or quality of your purchase within the first seven (7) days of receiving your plants, please give us a call at (770) 400-9897 or email us at support@atlantapalms.com so we can make things right!
60-Day Warranty: Atlanta Palms offers a free 60 day warranty on all plants and trees. If your plant dies during the 60 day warranty, please give us a call so we can discuss a one-time replacement. Replacement plant shipping cost, taxes, delivery, and installation is at the customer's expense.
Purchase a 2-Year Extended Warranty 
We also have an extended warranty option on most items available at checkout.
Plants and trees are subject to the forces of nature and may not survive due to extreme drought or temperature extremes. We offer a two-year warranty to ease the worry of these acts of God and protect you from loss. At checkout, you can easily add a two-year warranty to any or all of your plants for an additional fee (determined at checkout).

This is a two-year, one-time replacement warranty. Shipping costs, taxes, delivery, and installation are at the customer's expense. We do require you to submit a photo to verify that your plant has not survived. Once we have verified your claim, we will issue a store credit to order your replacement.

In order for our trees and plants to thrive they require adequate watering, fertilization, and suitable planting conditions. Neglect or purchasing plants that are not suitable for your growing zone void our warranty guarantee. Submitting a warranty claim is easy. Simply give us a call at (770) 400-9897 or email us at support@atlantapalms.com.

Want to add our 2-Year Warranty to an existing order?
Contact us within 7 days of receiving your order and we will get you set up!
Q: Do you accept returns?
A: All sales are final. We do not accept returns of plants and trees.
We do accept returns of non plant and tree products within 60 days of receipt. Shipping and delivery fees are non-refundable.
Q: What payment methods do you accept?
A: We accept all major credit cards and cash.
Q: What are your hours of operation?
A: Monday - Friday: 8:30-5:00 / Saturday: 9:00-2:00
Q: How often should I water my palms?
A: Newly planted palms should be watered 3-4 times a week for the first month or until the root system is established. The amount of water used depends on the size of the palm. Make sure you water thoroughly to make sure the bottom roots receive water at every watering. The amount of water per palm may range from 2 gallons for small containerized material to 15 gallons for larger palms. Make sure the soil is draining correctly, adding sand to the soil mixture allows water to drain more effectively. Overwatering or bad drainage can cause permanent damage to the roots over time. Placing mulch over the roots can help with water retention. Use caution not to allow the mulch to touch the base of the palm, otherwise it can cause it to rot.
Watering varies depending on the time of year and the outside temperature and weather. Here is a guideline for how much to water in any given season:
Winter: (60 degrees or less) no need to water, except for the first 30 days after installation.
Spring: (75 degrees or less) water palm once a week.
Beginning of summer: (90 degrees or less) 2-3 times a week.
Heat of summer: (90 degrees and above) 4-5 times a week.
Palms in a container or Pot: Palms in a container or pot need more frequent watering than those in the ground. 1-3 times a week depending on the season and weather.
Q: When do I apply fertilizer to my palm tree?
A: Newly planted palms should not be fertilized until they put out a new spear. Apply fertilizer only during the growth season (between April 1 and August 1).
Q: It is a good idea to correctly support larger, newly planted palms?
A: Some large palms will require bracing to maintain stability during the first eight months after installation. Three equidistantly-spaced braces are used to support the palm. If Atlanta Palms installs your palm tree, we will handle the bracing.
Q: When should I prune my palm tree?
A:The only time you should prune your palm tree is when the fronds are discolored, broken or pointing to the ground at more than a 90 degree angle with respect to the trunk. Palms get most of their energy from their fronds, so it's important to be careful not to remove too many, especially if they are still partially green.
Q: Why are drip irrigation systems preferable to sprinklers?
A: Both drip irrigation and sprinklers are good irrigation systems for your palm trees. Drip irrigation is designed to have deeper saturation into a specific area. Sprinklers (spray irrigation) will only saturate the top 3-5 inches per watering cycle whereas Palms root balls are 2-3 feet deep and require a deeper water saturation to develop new roots. Newly planted palms can suffer root loss in deep water saturation especially during the hotter and drier summer months.
Customer Reviews
Customer Reviews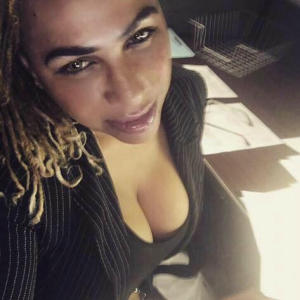 SA
22 Aug 2022
Sunny A.

United States
Excellent service including dealing with the actual owner
Excellent service, installer was amazing as well!
11 Aug 2022
Malinda M.

United States
Windmill Palm
I absolutely love my palms. Atlanta Palms delivered 2 beautiful healthy palms to my home. They are stunning next to my new pool.
14 Jul 2022
Mark B.

United States
Cotton Palm
We had excellent service from Atlanta Palms and the expertise was superb. Great advice from Ricky Hleap regarding the correct choice of palm as well as a great delivery and planting service. The whole experience was a pleasure and I would thoroughly recommend this company. Will definitely buy more palms from them in the future.
11 Jul 2022
James F.

United States
Great service and trees.
Our salesman Willie was great. He was knowledgeable and helpful in choosing the right trees for our project. He also called us back with a better deliver date. I would highly recommend them. James
06 Jun 2022
Charles C.

United States
Windmill Palm
So far so good. I am waiting to see if it will survive. No reason right now to believe otherwise. If it does well will probably add 2 more around the pool.
12 May 2022
Bryan P.

United States
Our new Palm Tree looks fantastic!
We love our new Palm! Entire proceed was smooths and easy. Highly recommend
Payment & Security
Your payment information is processed securely. We do not store credit card details nor have access to your credit card information.